Allo Stadion Stozice di Ljubljana va in scena una delle gare più attese di questa competizione: Portogallo – Inghilterra. Le due squadre arrivano alla sfida con umori differenti. I portoghesi dalla vittoria contro la Croazia grazie alla rete di Fabio Vieira. Inghilterra nella prima uscita è stata sconfitta a sorpresa dalla Svizzera e non può più sbagliare.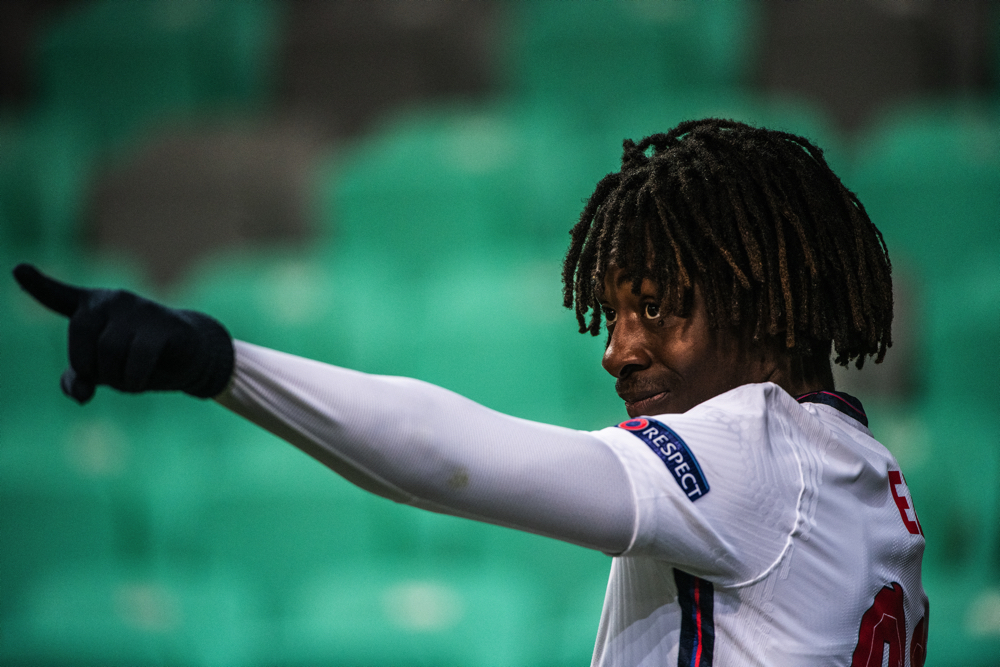 Rui Jorge opta per il 433 con l'attaccante del Monza Dany Mota unica punta. Il collega inglese Adrian Boothroyd, dovendo far a meno di Hudson-Odoi si affida al capitano e stellina dell'Arsenal Eddie Nketiah.
E' il Portogallo a partire meglio e a fare la partita: il tridente offensivo Vieira-Mota-Pedro Gonçalves sembra poter mettere in seria difficoltà la retroguardia inglese.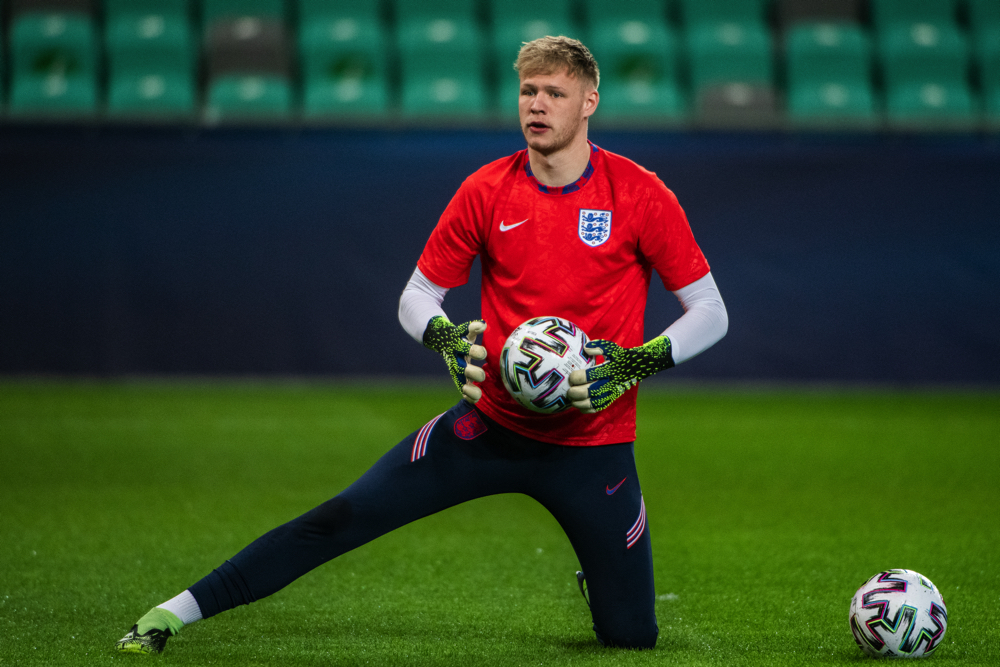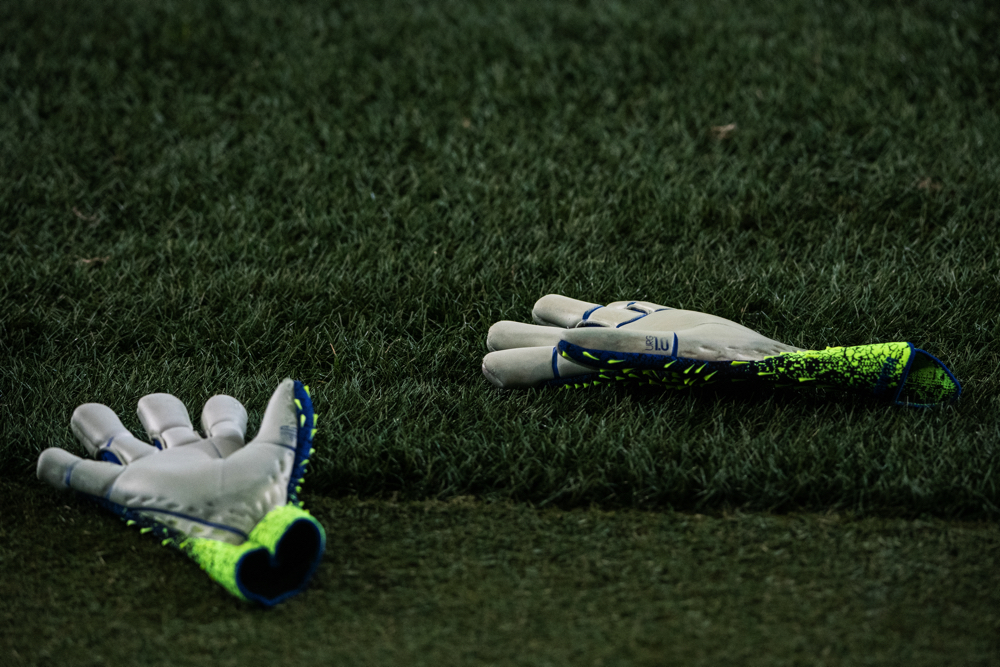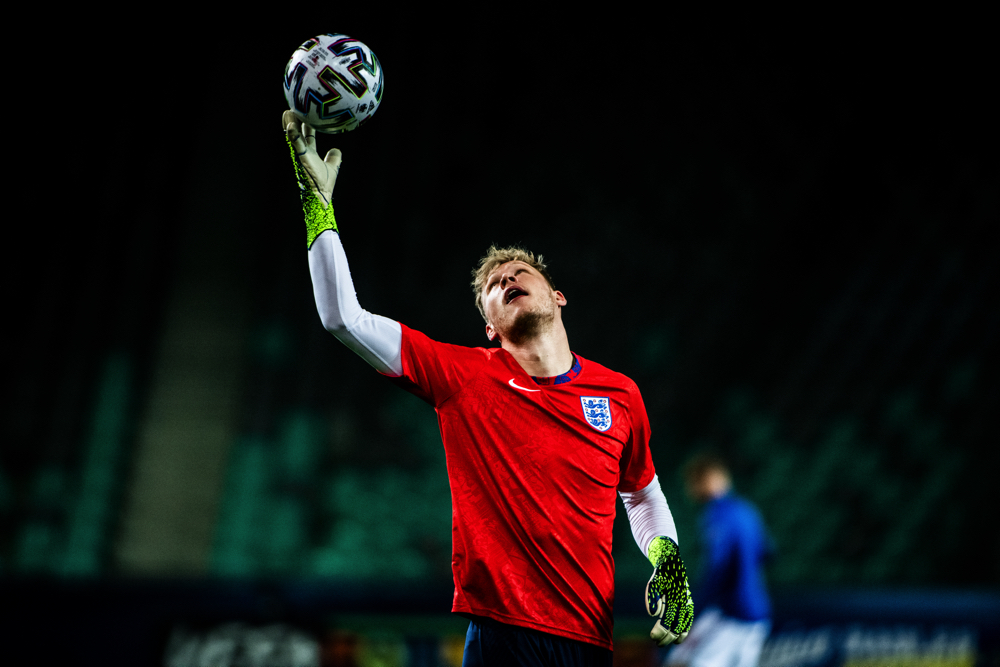 Il primo squillo è al 10' con Viera che, servito da Pedro Gonçalves, calcia centrale. Al 16' è il rossonero Diogo Dalot a provarci; il suo tiro termina alto non di molto.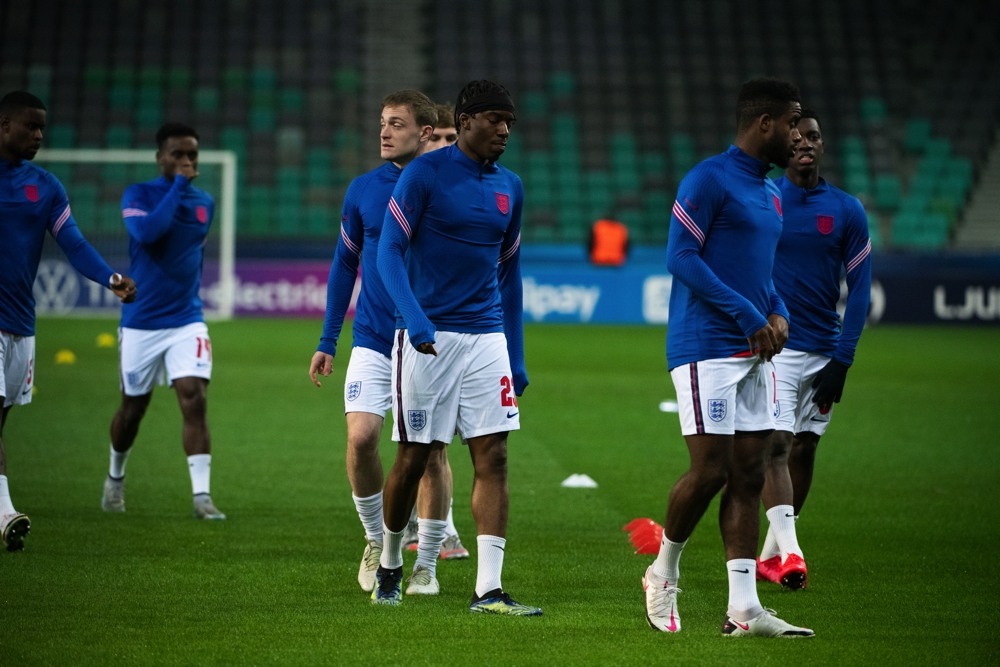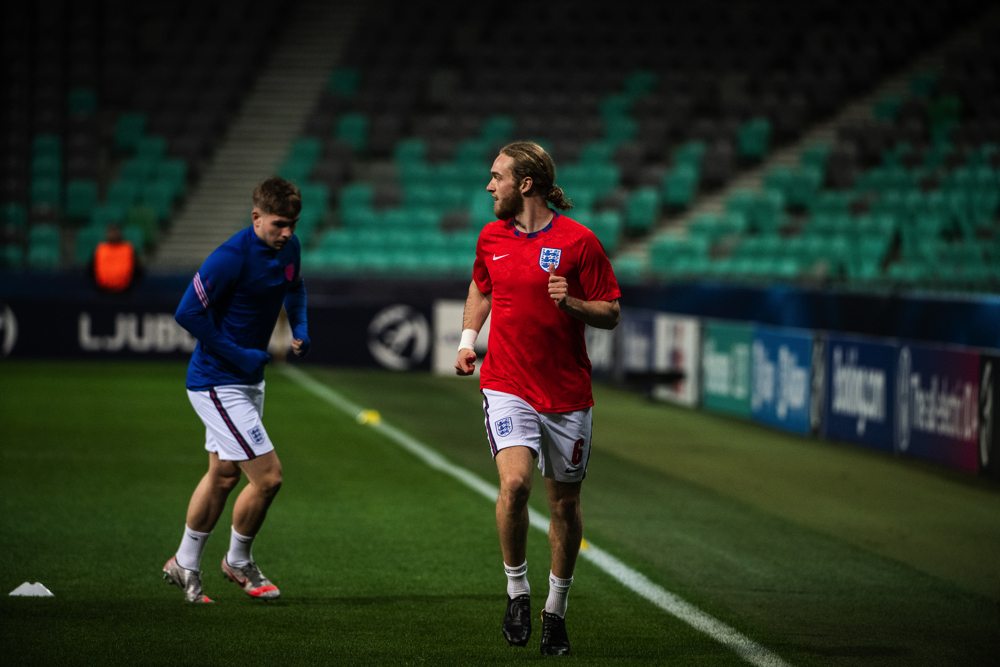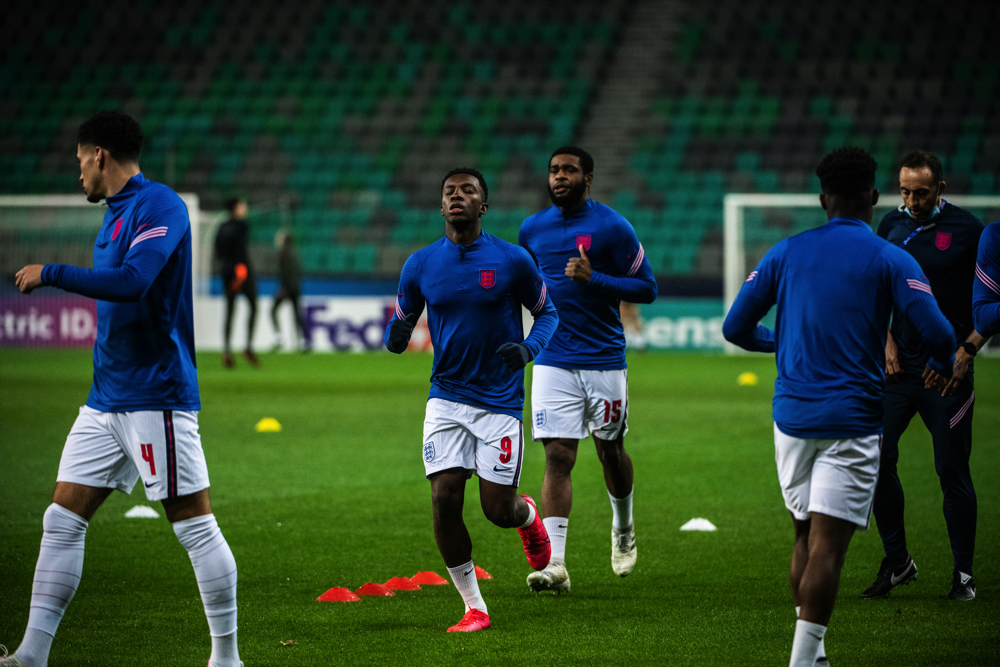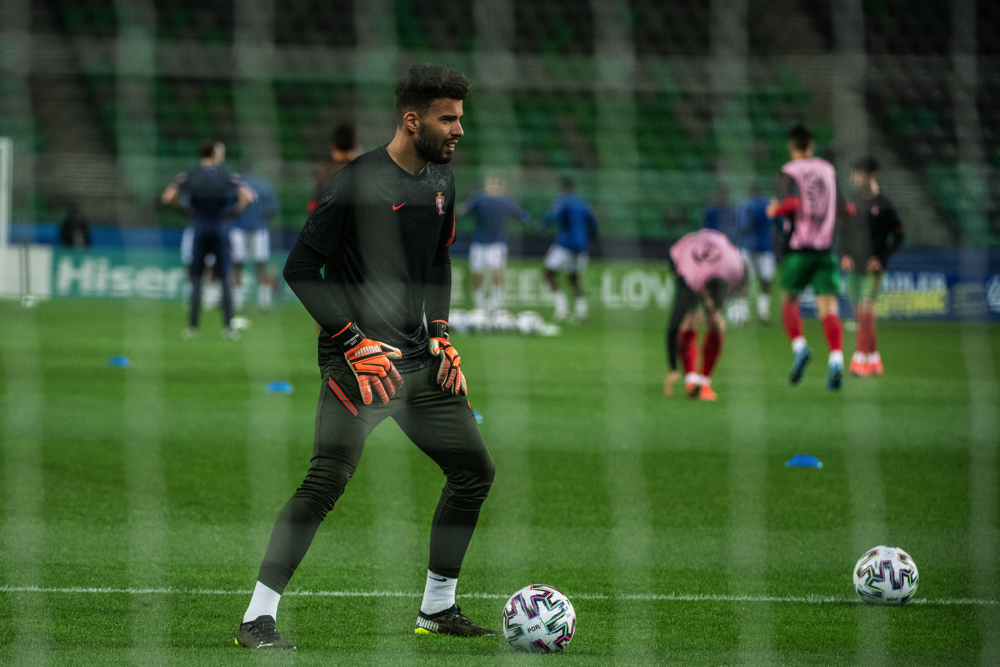 I ragazzi di Rui Jorge ci prova ma non sfonda, Inghilterra che si chiude e cerca di ripartire.
Al 33' è Pedro Gonçalves a provarci ma il suo tiro non causa problemi a Ramsdale. La prima frazione di gara è un monologo portoghese, che prova a portarsi in vantaggio senza mai riuscire a romper l'equilibrio. E' così che termina in parità un primo tempo che non ci ha regalato grandi emozioni.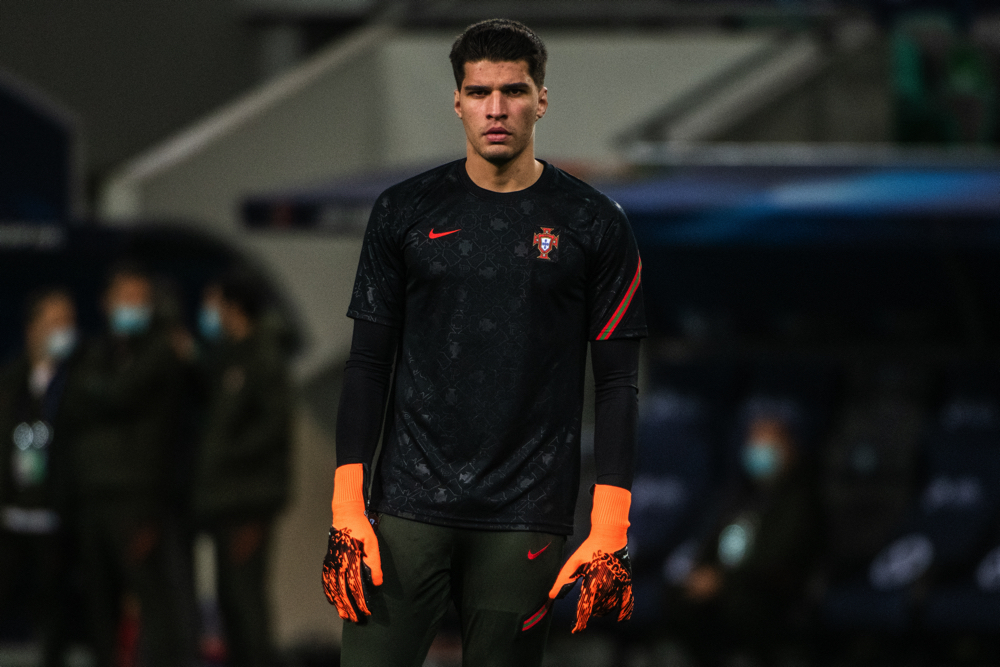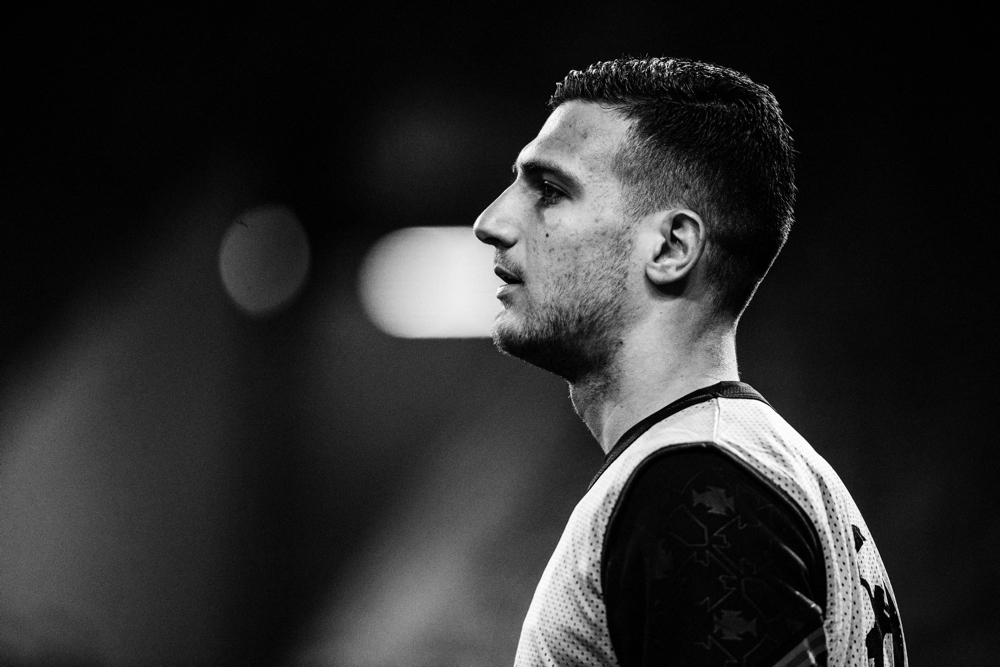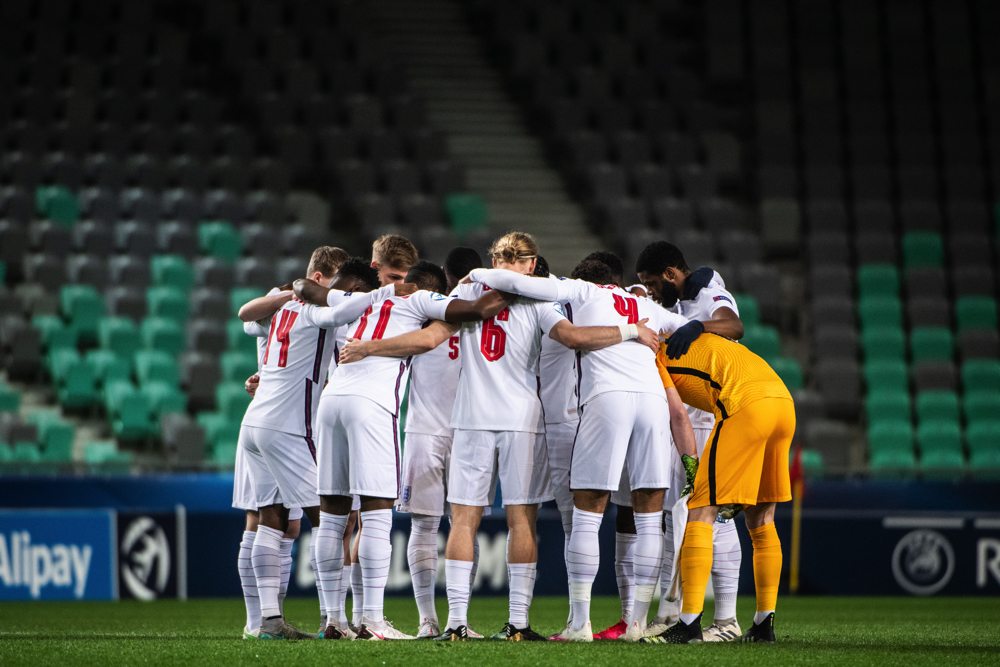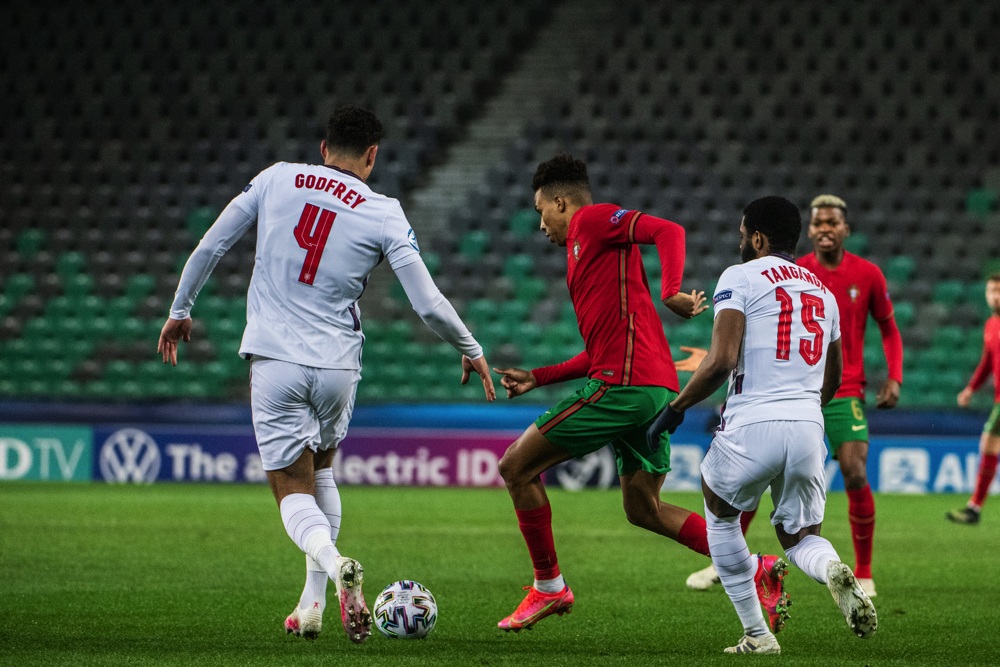 Nella ripresa il tecnico iberico capisce che serve una scossa per portarsi in vantaggio. Entrano Trincao e Daniel Braganca per i due talenti del Benfica Gedson Fernandes e Florentino Luis.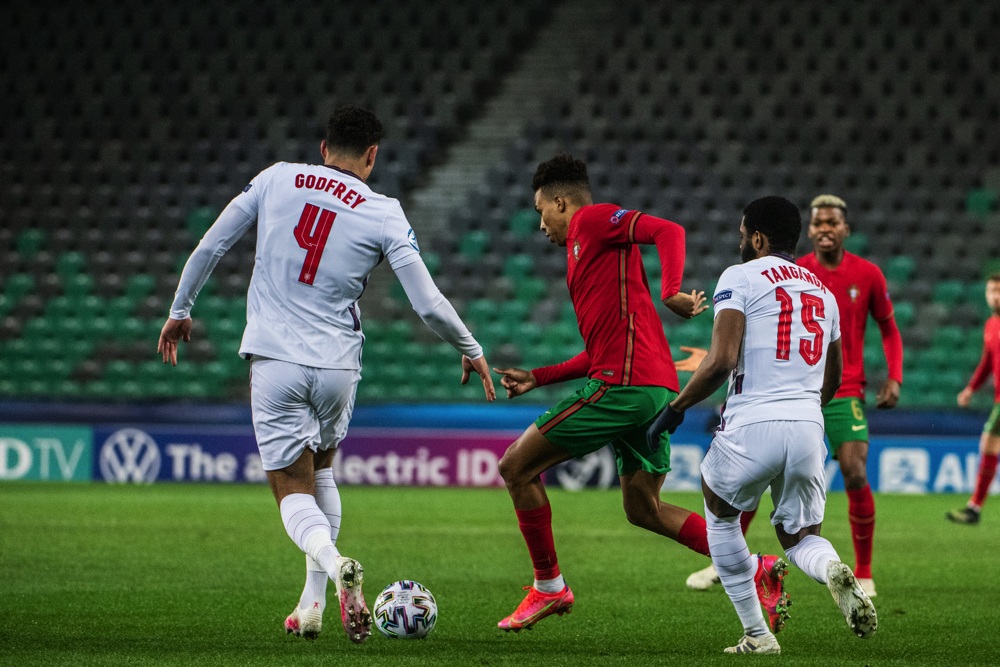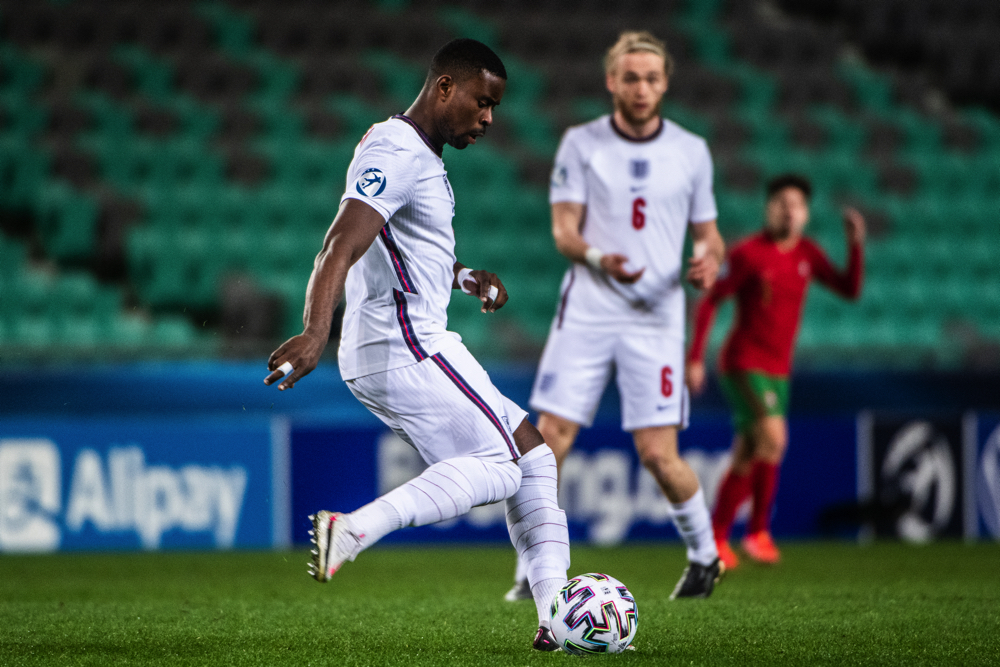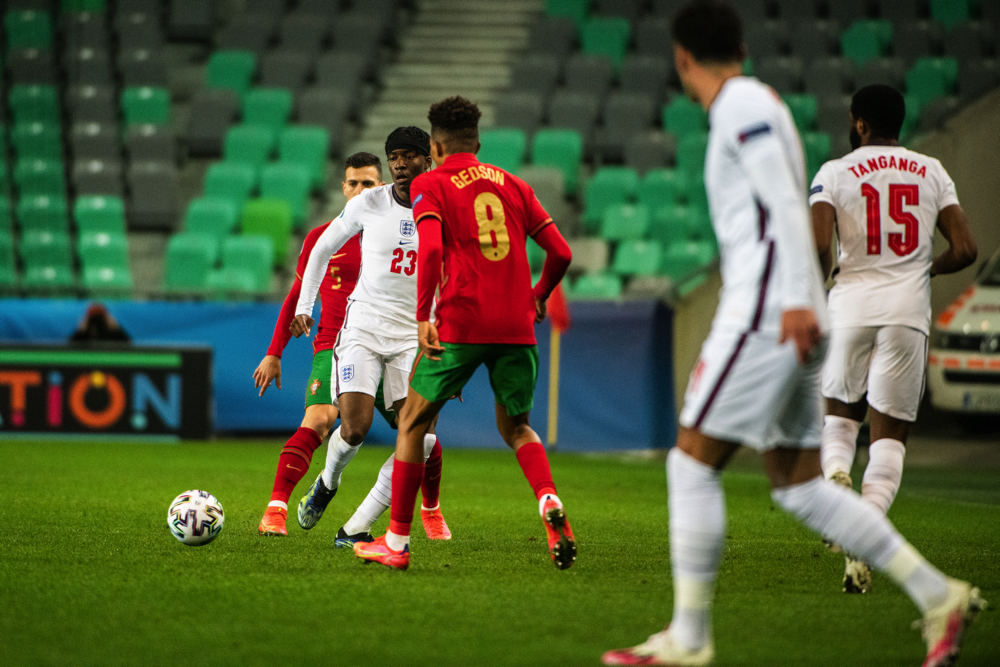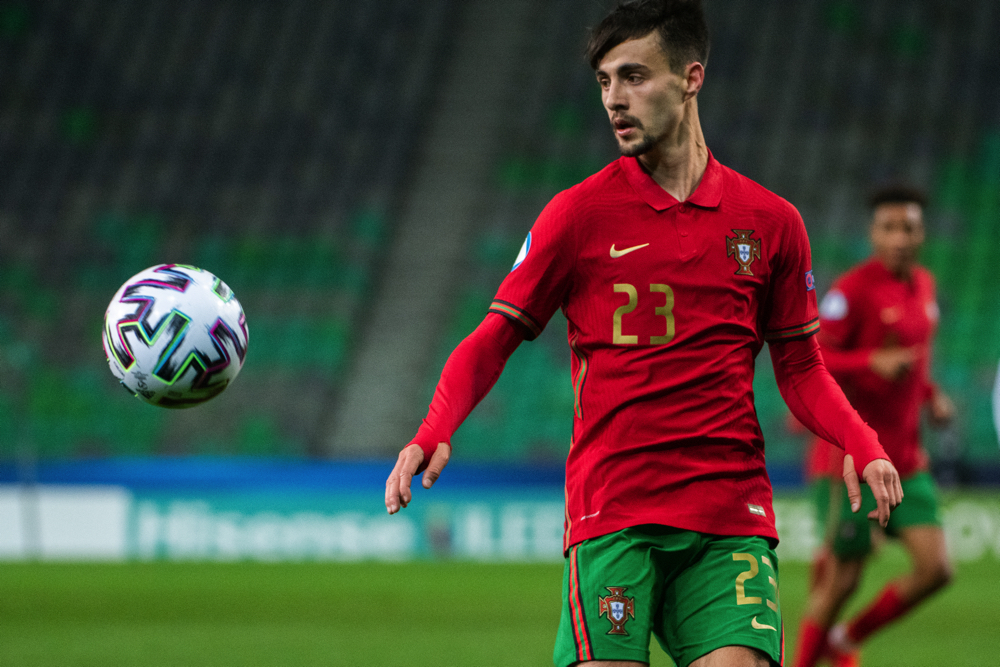 Al 60' occasione Portogallo con Vitinha: il numero 7 calcia di destro da fuori area. Il pallone termina di poco a lato. Questa occasione è solo il preludio al gol! Al 64' è Dany Mota a portare in vantaggio i suoi: Pedro Gonçalves guida il contropiede e serve l'attaccante in forze al Monza che di destro, da centro area, piazza il pallone sull'angolino in basso a destra. E' 1-0!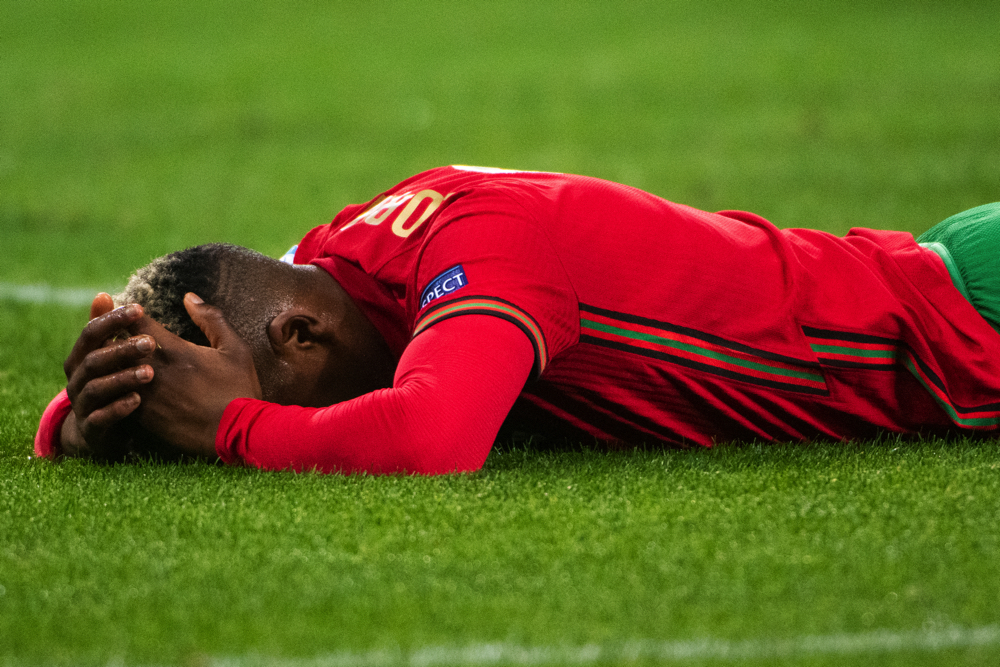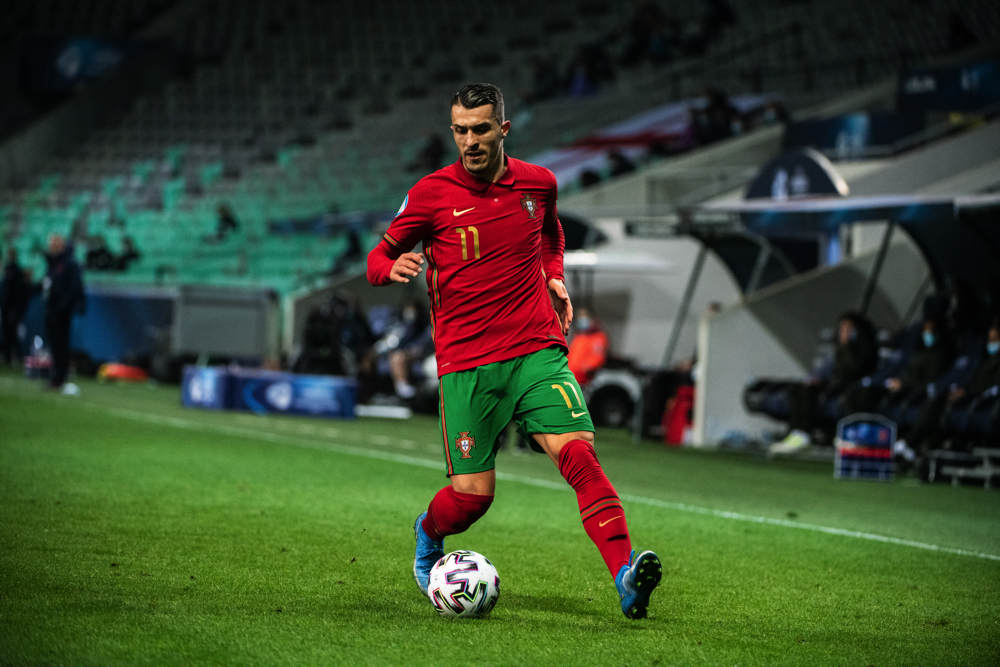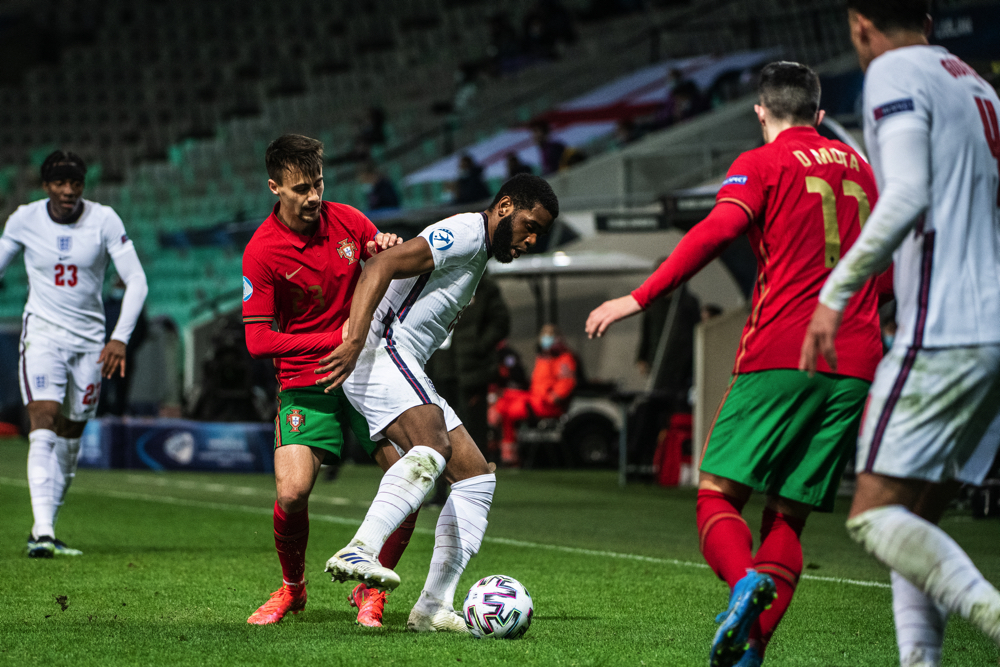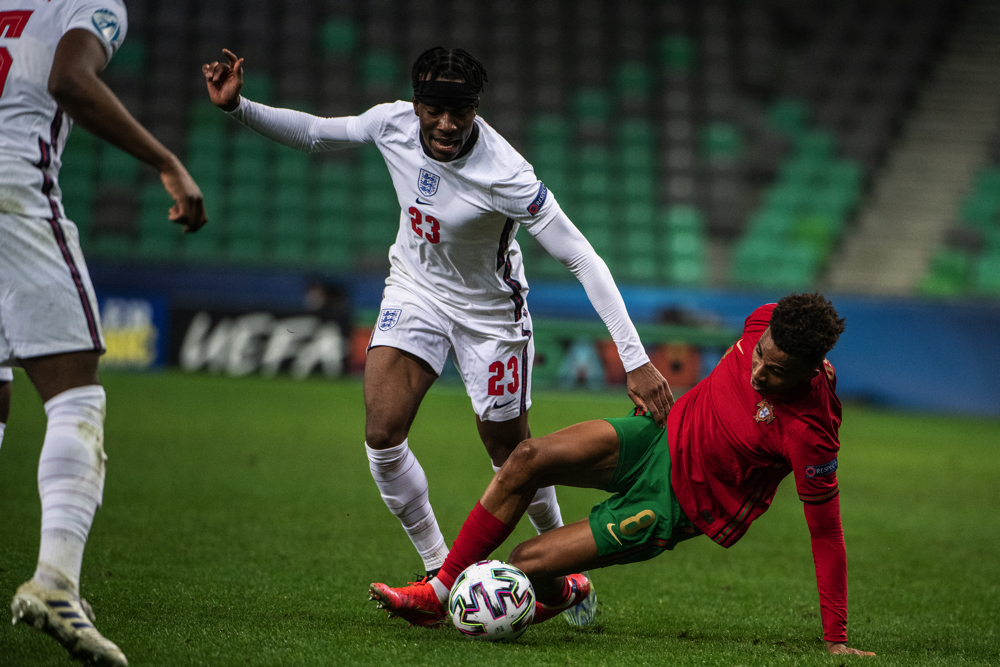 Ci si aspetterebbe la reazione dell'Inghilterra e invece quest'ultima non arriva. A venti minuti dalla fine Boothroyd prova a scuotere i suoi inserendo Curtis Jones e Conor Gallagher al posto degli scialbi Tom Davies e Noni Madueke.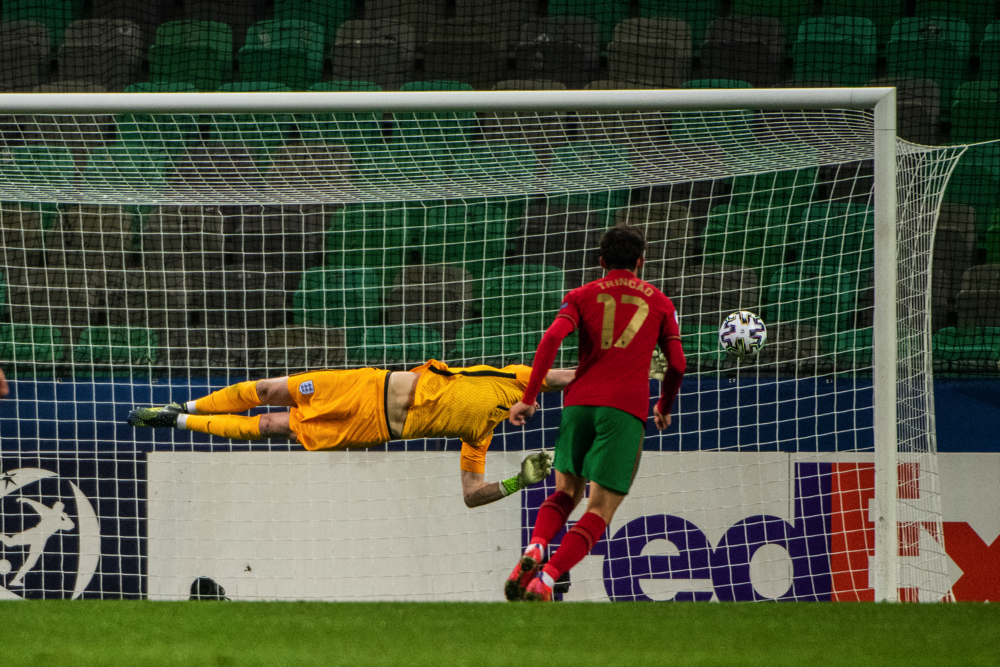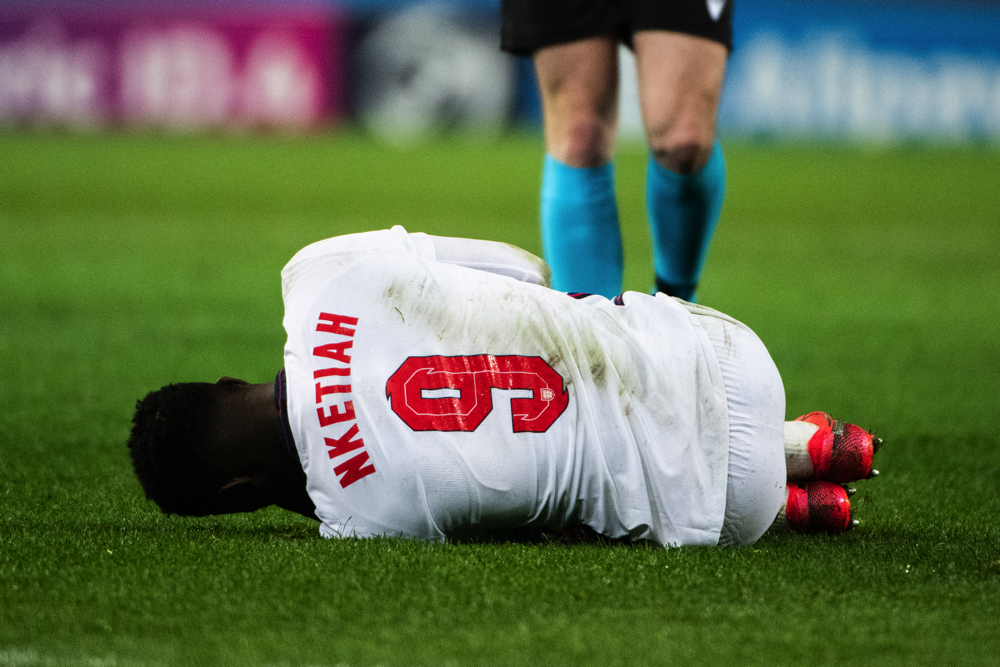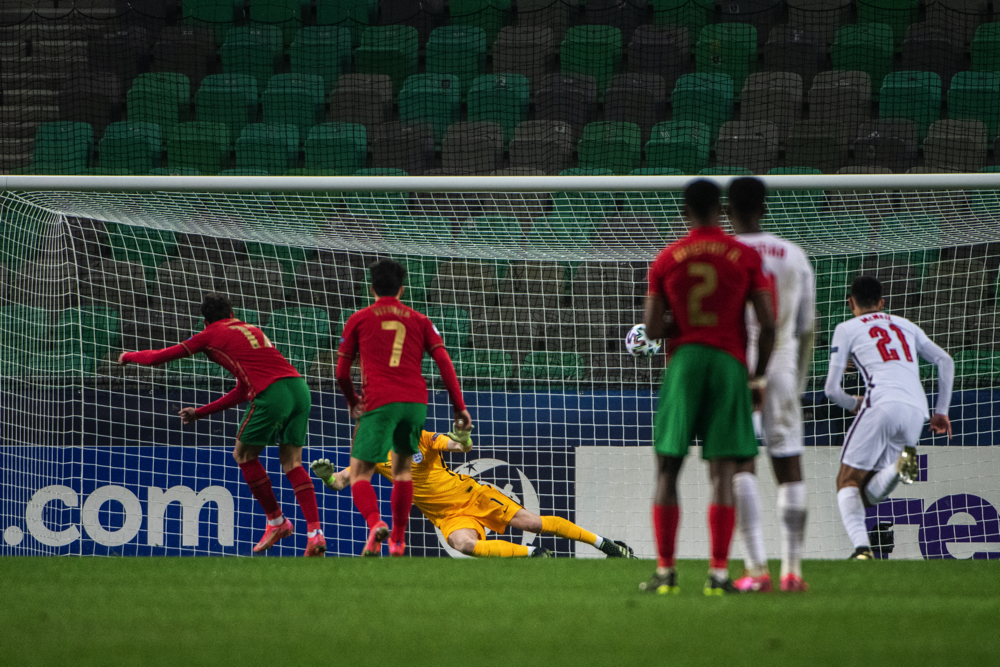 La scossa sperata viene immediatamente vanificata dal raddoppio portoghese. Marc Guehi stende l'appena subentrato Gonçalo Ramos; è rigore! Sul dischetto si presenta il fantasista del Barcellona Trincao che trasforma con un sinistro che si insacca sotto la traversa.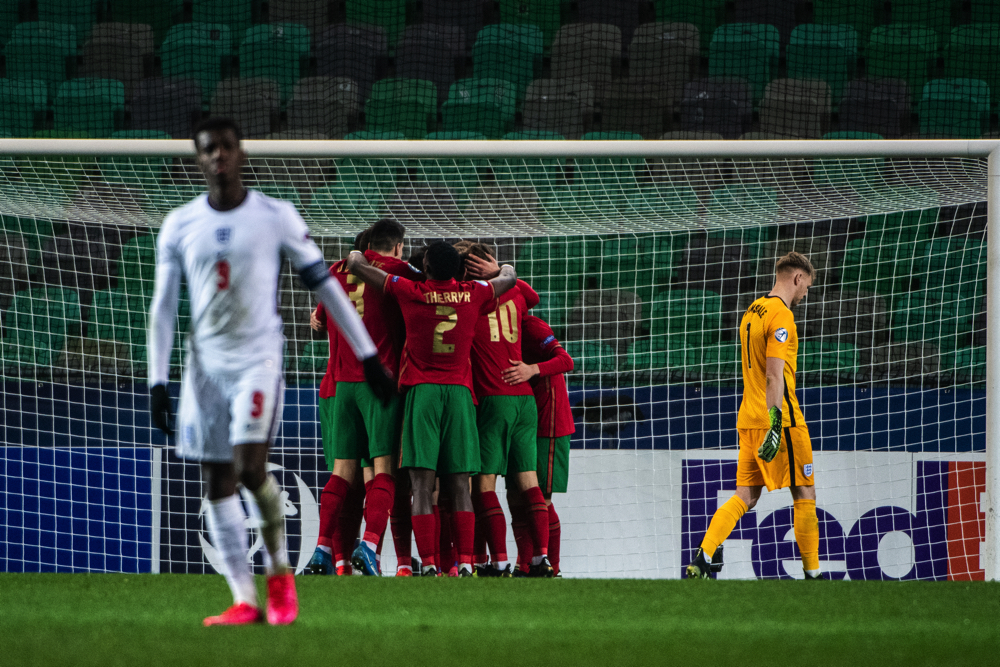 E' il gol che stende e condanna la nazionale inglese all'eliminazione dalla competizione. Negli ultimi 15 minuti non accade molto e al triplice fischio finale sono i portoghesi a festeggiare!
La situazione nel Gruppo D ora dice Portogallo 6, Croazia e Svizzera 3 e, a sorpresa, Inghilterra 0.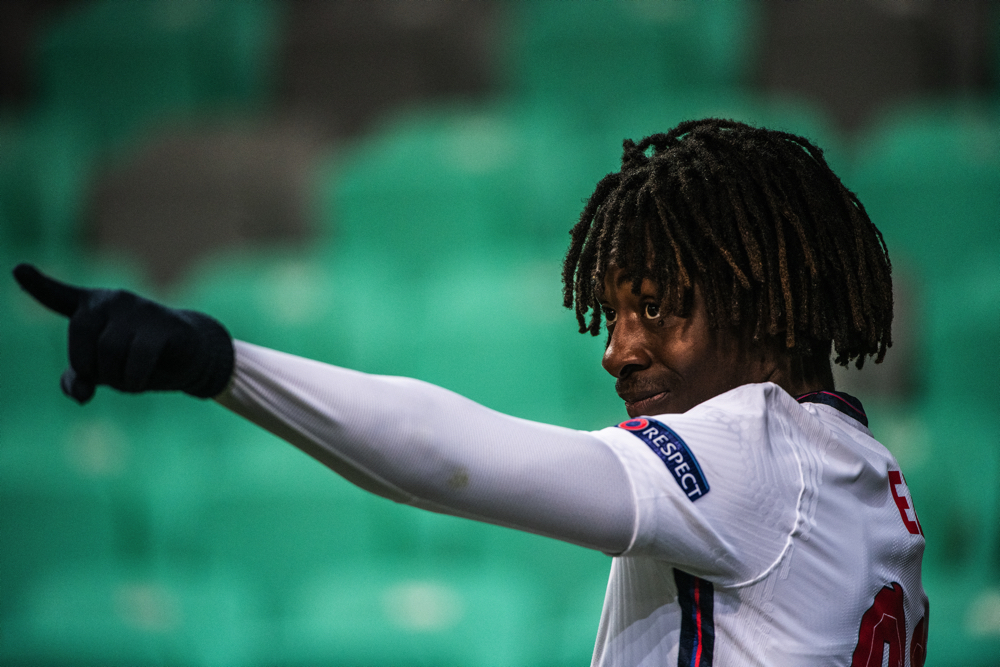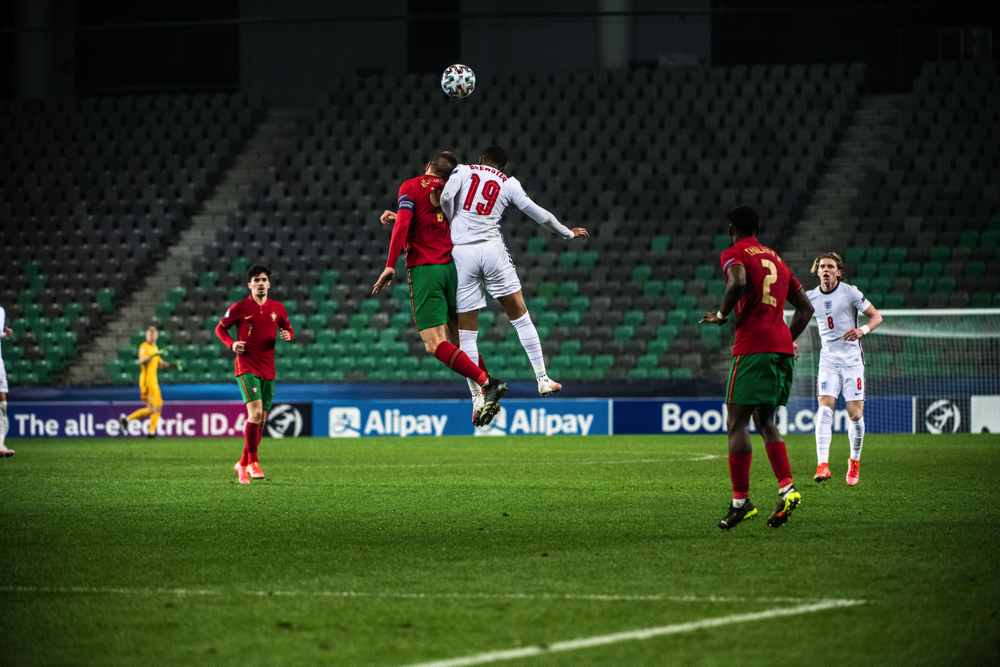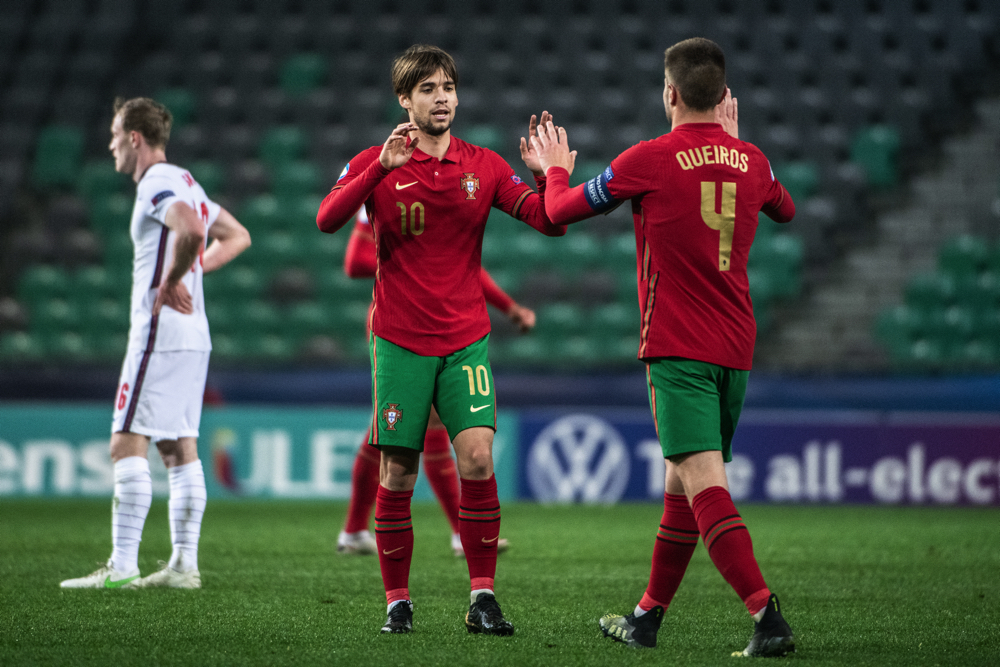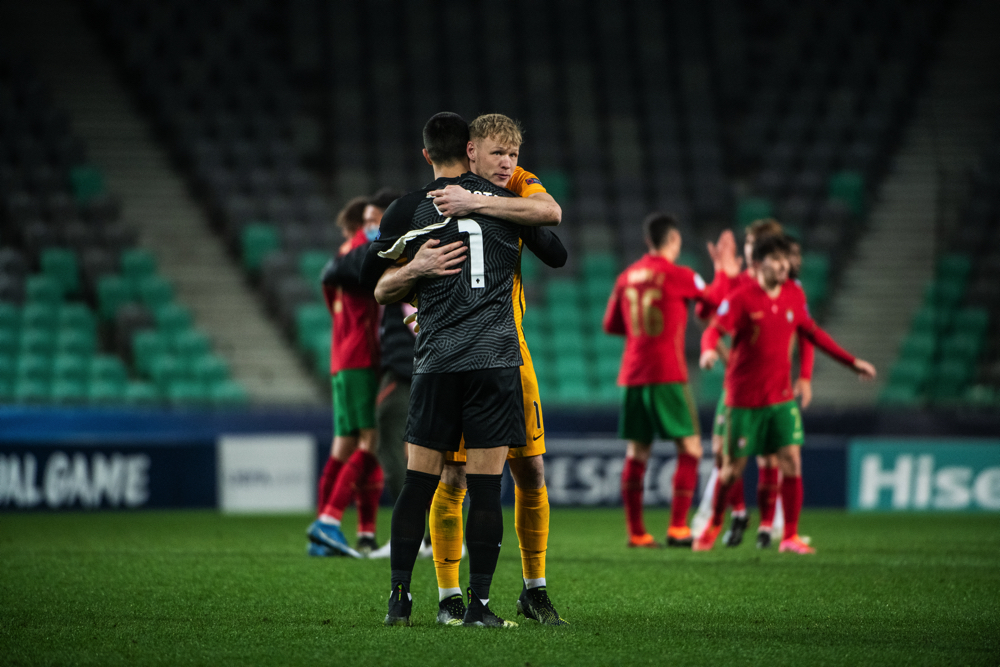 Inghilterra U21: Ramsdale, Tanganga, Godfrey, Guehi, S Sessegnon, Davies, Skipp, Smith Rowe, Madueke, Nketiah, R Sessegnon. Subs: Eze, McNeil, Jones, Gallagher, Brewster
Portogallo U21: Costa, Correia, Queiros, Leite, Dalot, Florentino, Vitinha, Fernandes, Vieira, Mota, Goncalves.
Subs: Braganca, Trincao, Conceicao, Ramos, Soares (n/a).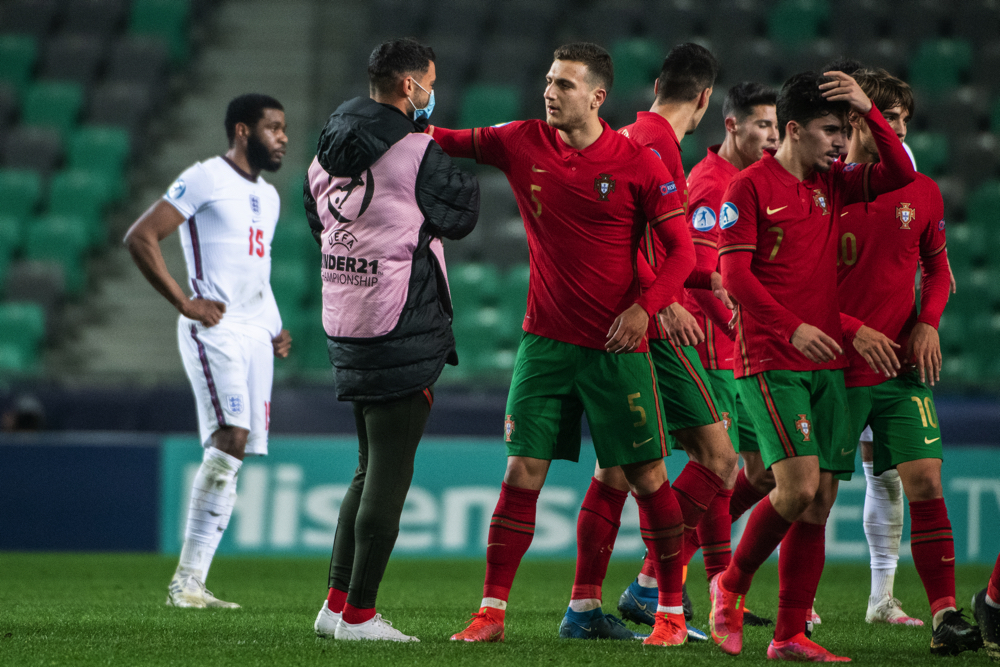 Man of the match: Dany Mota.