Come da previsione Udinese – Atalanta è stata una grande partita degna della Serie A. Con la Dacia Arena sold out, con i bergamaschi accorsi in oltre 2000 a Udine, in campo è stata davvero una grande battaglia all'ultimo gol.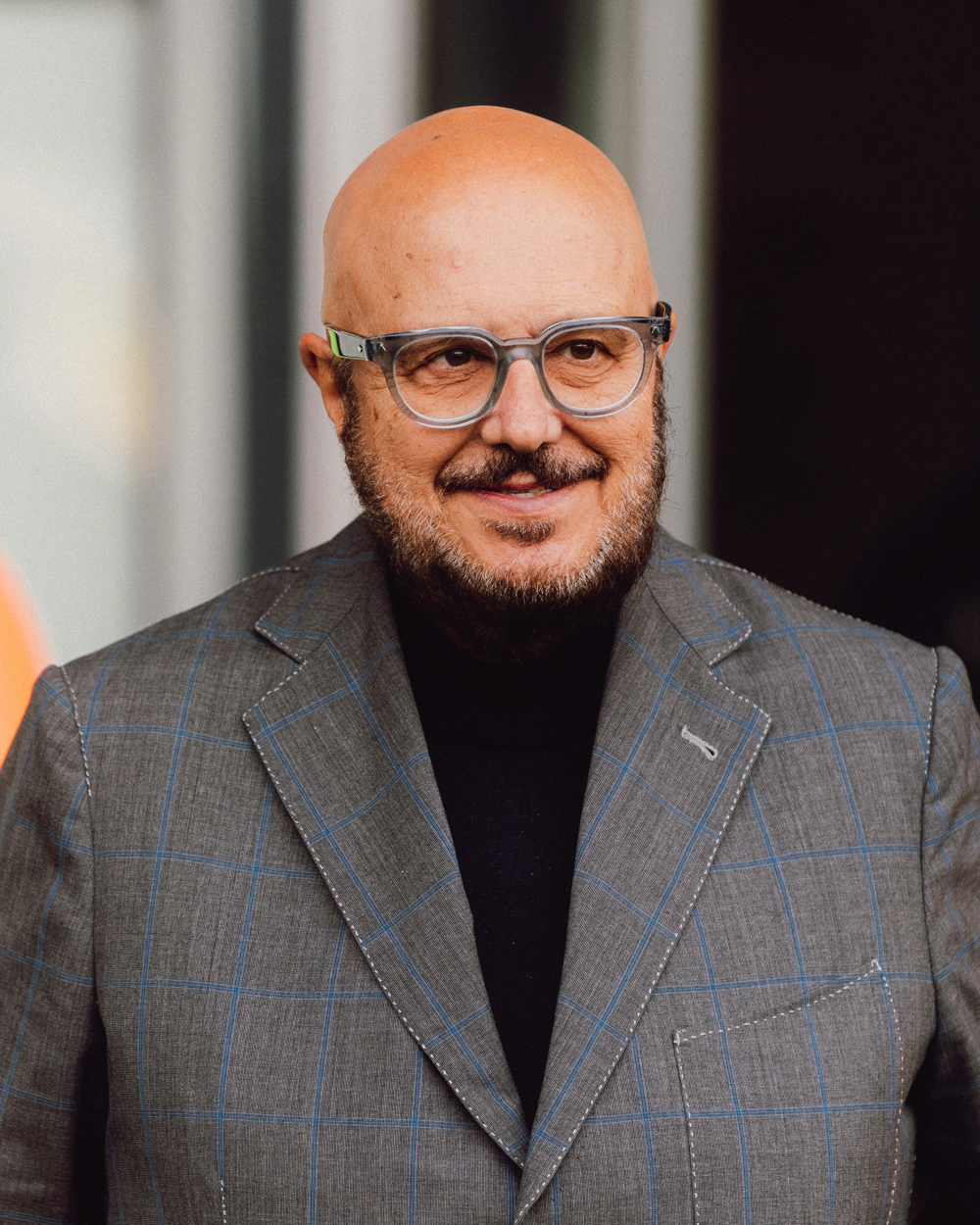 Se Gasperini porta a casa un punto, Sottil dopo aver visto i suoi andare sotto per due gol, ha mischiato le carte in tavola ed è riuscito a strappare un pareggio che a fine partita sembrava quasi stretto alla squadra rivelazione della stagione.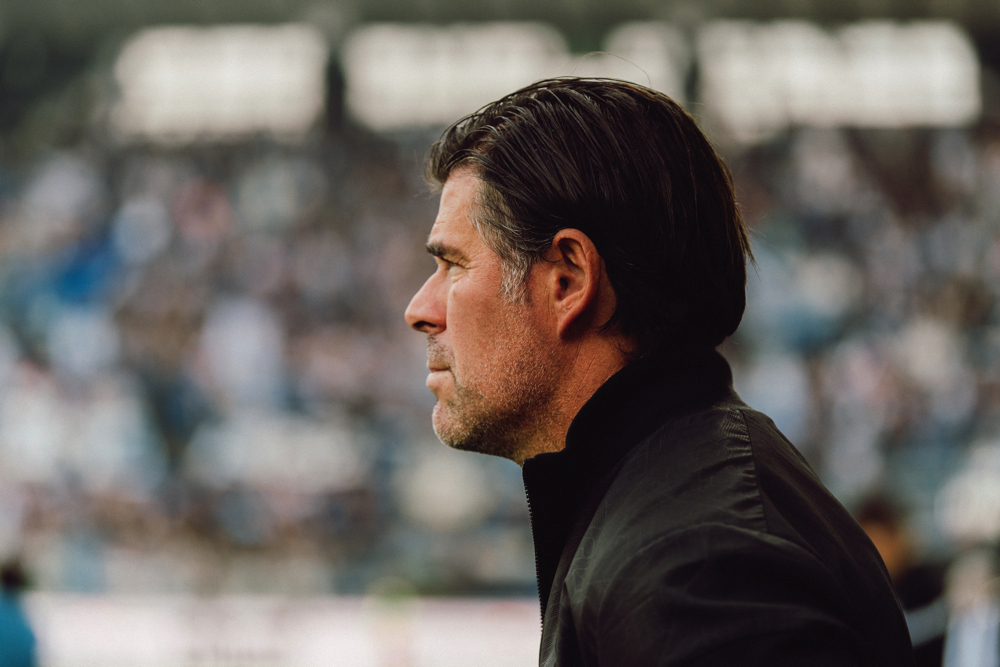 Sottil, premiato come coach of the month dalla Lega Serie A si è dimostrato tecnico capace con una squadra che a inizio campionato nessuno avrebbe immaginato nei piani alti della classifica.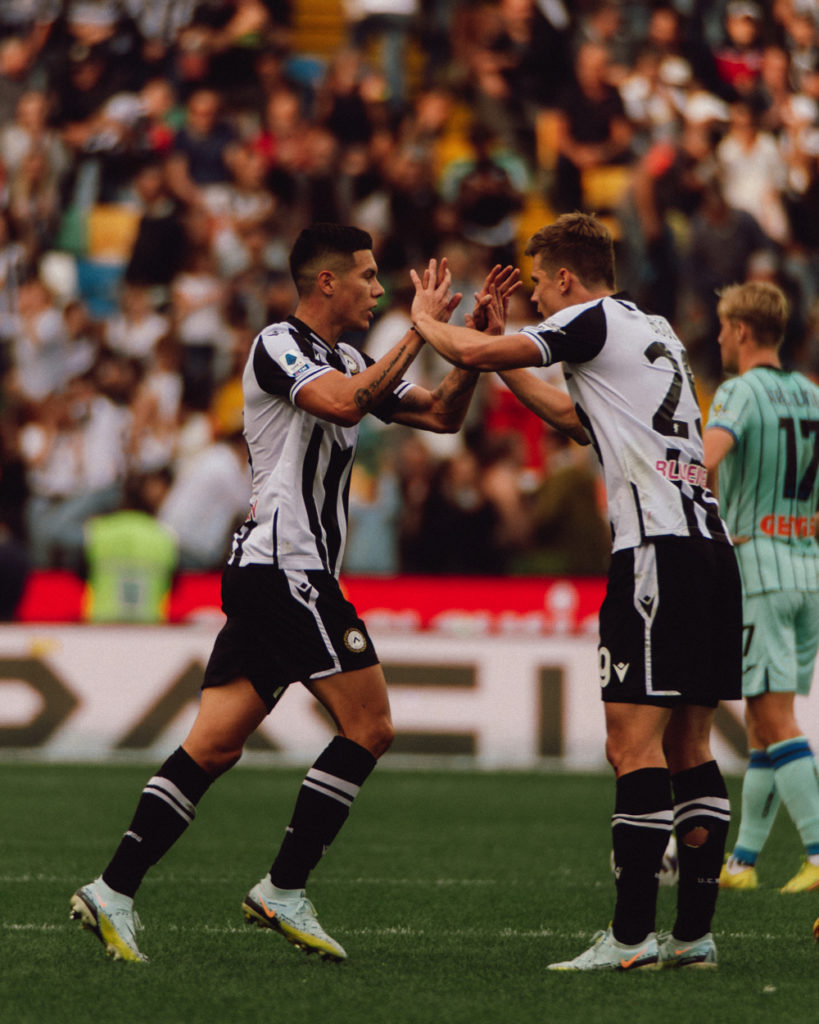 Il cambio allenatore è stata una delle ultime scelte azzeccate di Marino, che quest'anno ha consegnato al tecnico ex Ascoli una squadra che gioca al calcio e non guarda in faccia a nessuno: lo hanno scoperto anche gli orobici che speravano di continuare a vincere per rimanere in testa assieme al Napoli.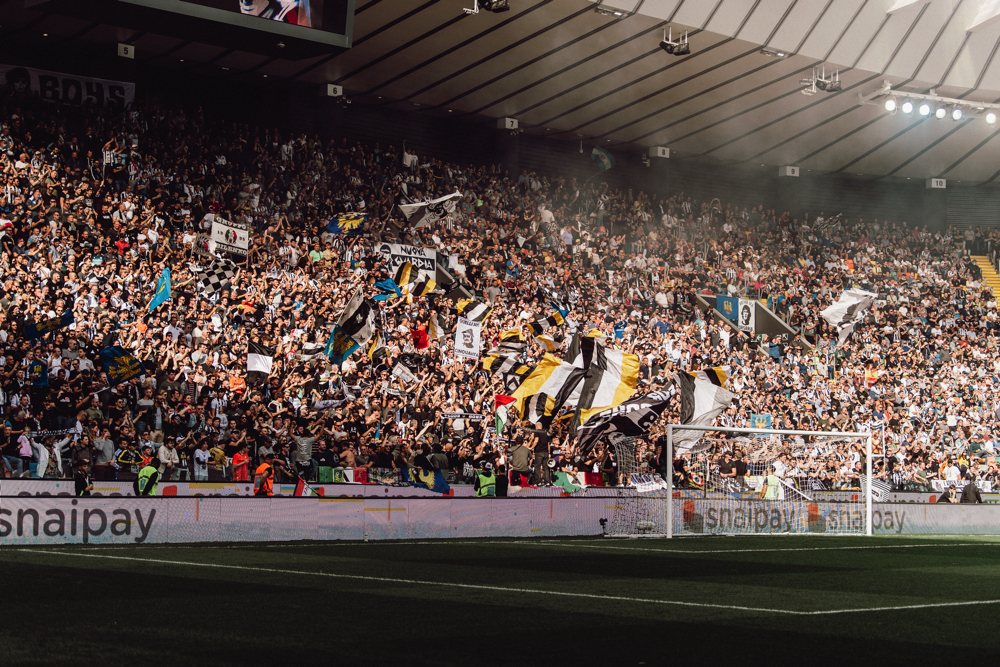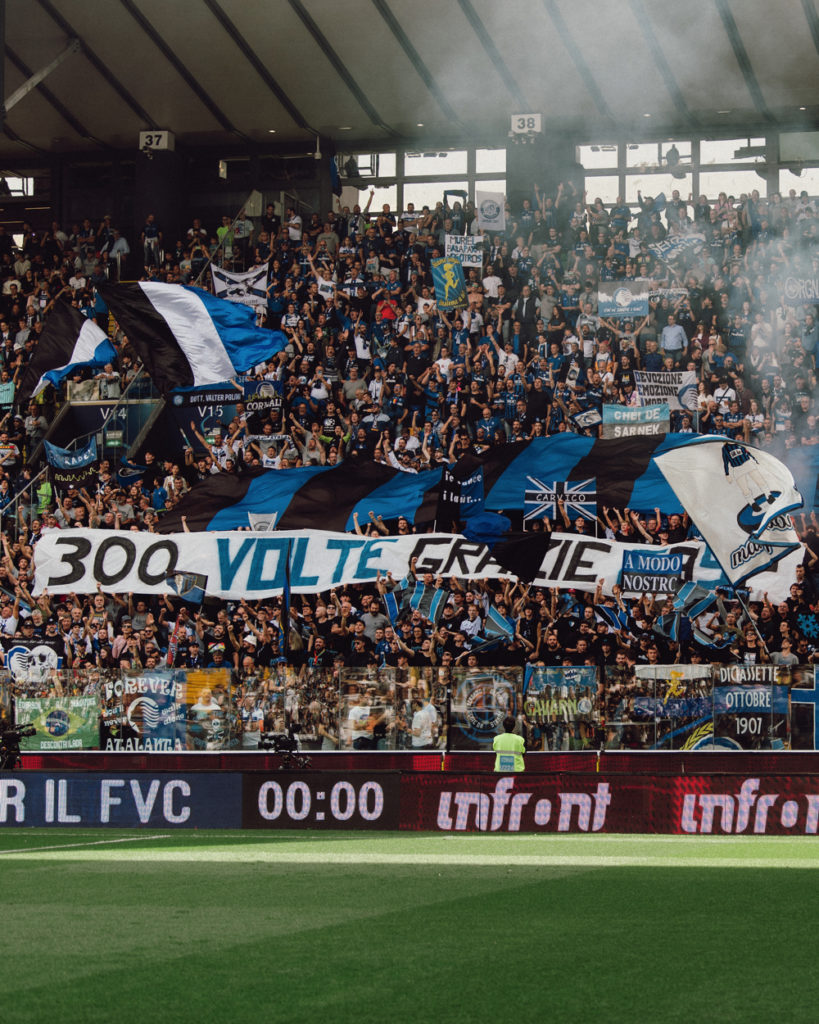 Grande atmosfera alla Dacia Arena che con la sua Udinese torna a respirare dopo anni difficili un bel calcio e addirittura il doppio dei punti rispetto la scorsa stagione.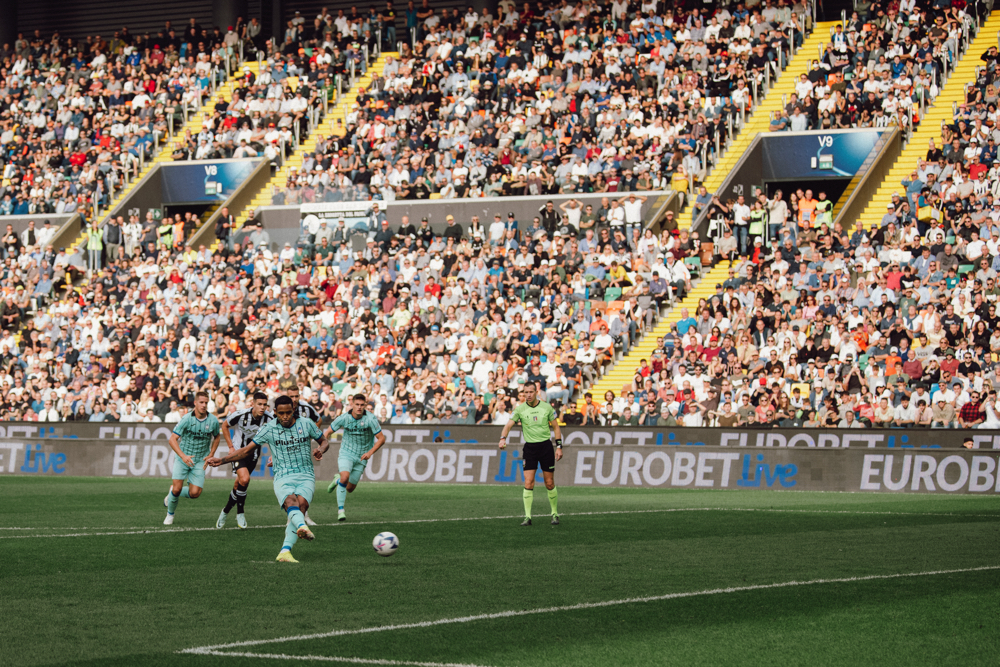 Per come si era messa la gara, forse la mossa di Gasperini di cambiare entrambi gli attaccanti non è risultata quella giusta, anche se poi il mister in conferenza stampa ha difeso strenuamente la sua scelta.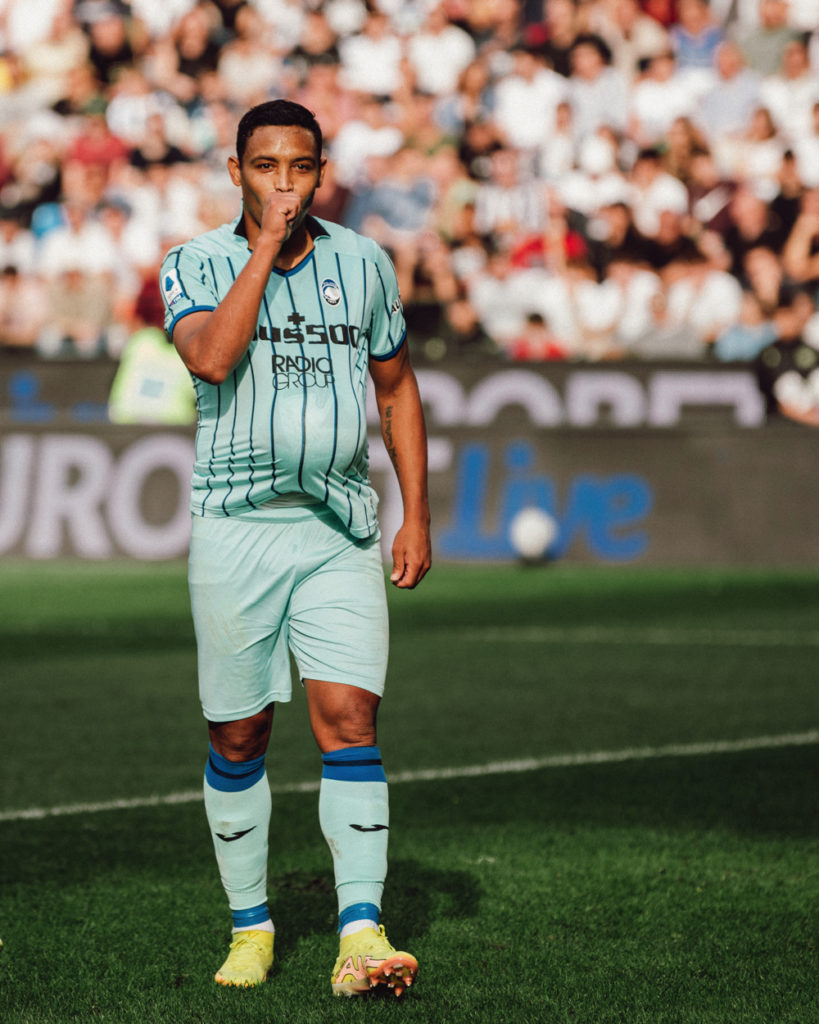 Atalanta che comunque rimane nelle zone alte della classifica sotto al Napoli e possono ritenersi soddisfatti di questo avvio di campionato (6 punti in più rispetto la scorsa stagione) e consapevoli di aver trovato in Lookman un grande giocatore in gol per la seconda partita consecutiva.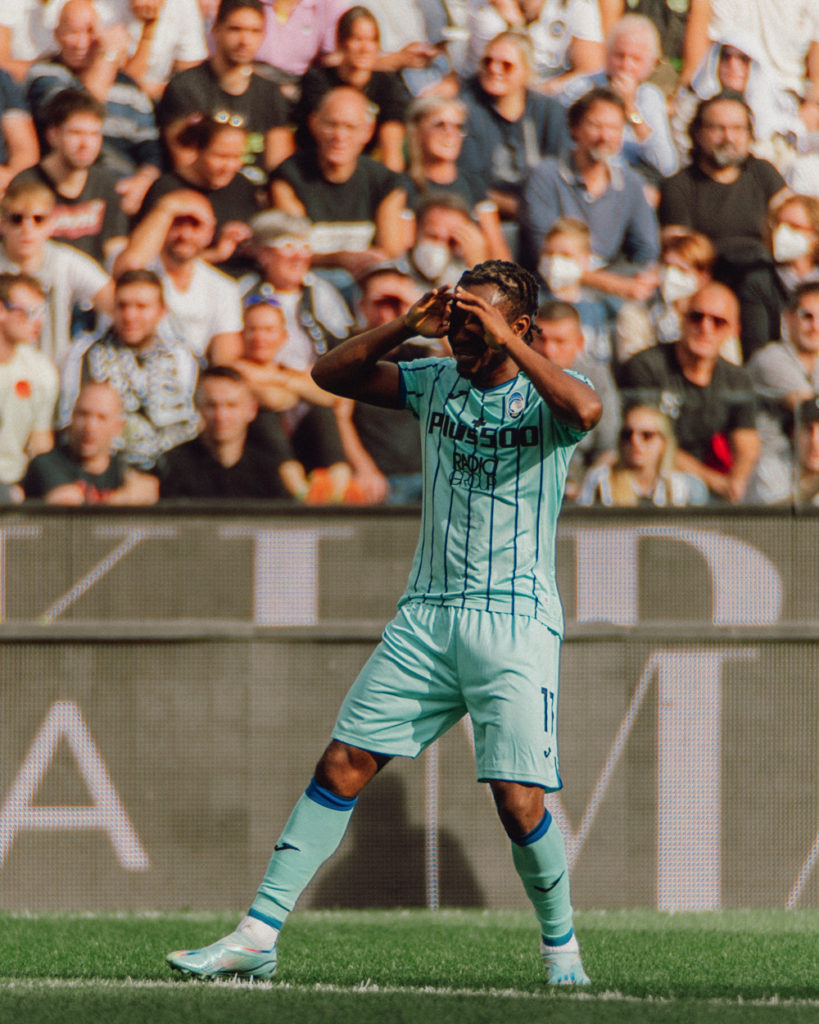 L'Udinese invece può ritenersi soddisfatta dopo queste prime 9 giornate, addirittura con gli stessi punti dei Campioni d'Italia del Milan, ovvero a quota 20: Delofeu & co avrebbero potuto anche puntare al bottino pieno aggiustando la mira, ma alla fine il pareggio è stato il risultato più giusto.
L'Udinese dopo essere andata sotto di due gol non ha però mollato: prima il gol di Lockmann nel primo tempo e poi il rigore trasformato da Muriel hanno fatto scattare l'orgoglio bianconero. Dopo il già citato cambio delle punte dell'Atalanta, si svegliano i friulani al 22′: grazie ad una punizione magistrale di Deulofeu che non lascia scampo a Sportiello la differenza reti si assottiglia.
Il pareggio bianconero che manda in delirio la Dacia arena arriva 10 minuti più tardi con Perez che segna grazie anche all'assist perfetto di Pereyra. All'ultimo secondo Arslan sfiora il colpaccio: manovra fulminante, tacco di Samardzic ma il pallone esce sul fondo. 4 minuti di recupero non bastano per cambiare il risultato e le due squadre si spartiscono il bottino.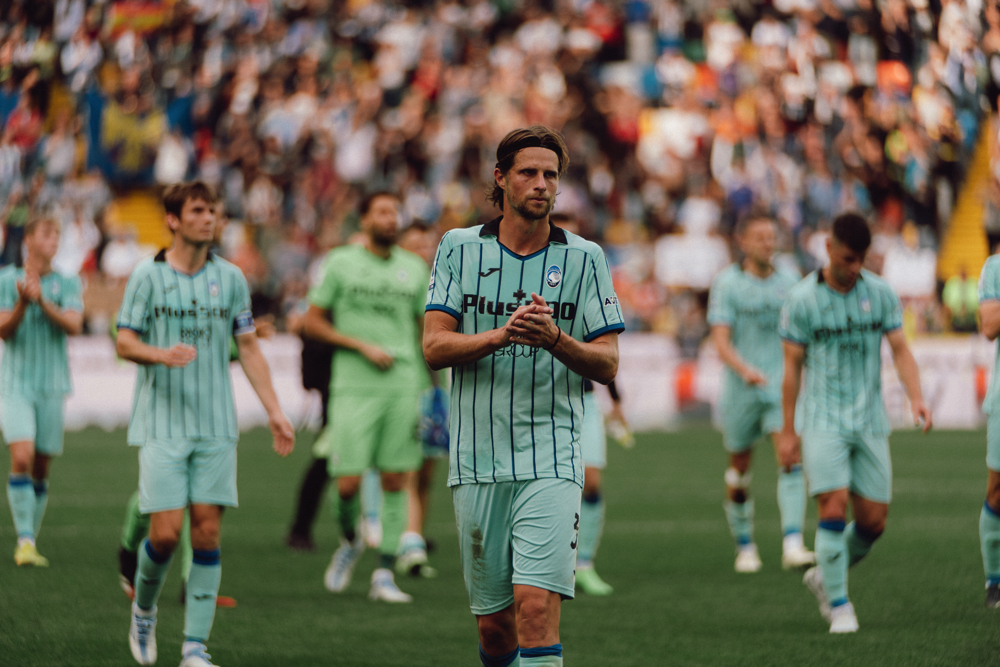 Udinese-Atalanta 2-2 ( primo tempo 0-1)
Marcatori: 36′ Lookman (A), 11′ st Muriel (A), 22′ st Deulofeu (A), 33′ st Perez (U)
Udinese (3-5-2): Silvestri; Perez, Bijol, Ebosse; Pereyra (42′ st Ehizibue), Lovric (14′ st Arslan), Walace, Makengo (14′ st Samardzic), Udogie; Beto (20′ st Success), Deulofeu. A disp.: Padelli, Piana, Ebosele, Jajalo, Abankwah, Nuytinck, Nestorovski, Semedo, Guessand. All.: Sottil.
Atalanta (3-4-2-1): Sportiello; Okoli, Demiral, De Roon; Hateboer, Koopmeiners, Scalvini (42′ st Ruggeri), Maehle (34′ st Soppy); Lookman (20′ st Malinovsky), Pasalic (34′ st Ederson); Muriel (20′ st Hojlund). A disp.: Rossi, Bertini, Boga, Zortea. All.: Gasperini
Arbitro: Doveri
Ammoniti: Bijol (U), Demiral (A), Lookman (A), Ebosse (U), Hateboer (A)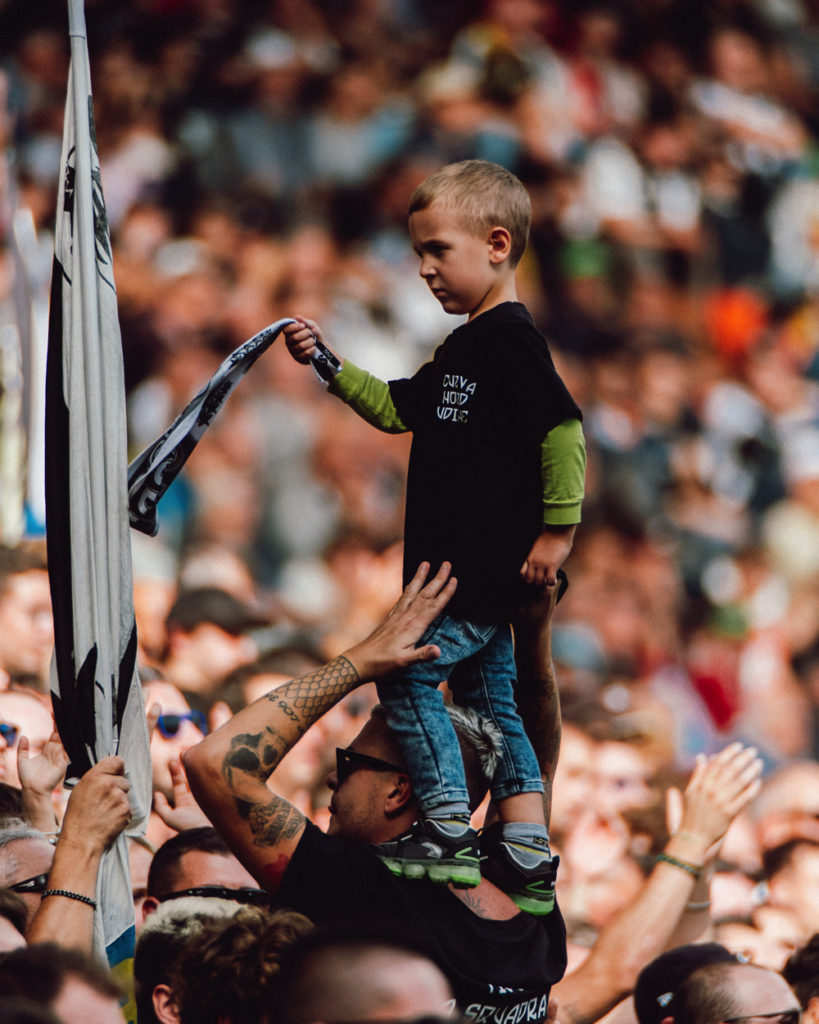 Reportage fotografico: Giacomo Cosua / Positive Agency